Hire a Spider Mountain Cheshire East
Spider Mountain Cheshire East hire, available for prices as low as £399 for your event.
Hire a Spider Mountain Cheshire East. A spider mountain can be a great way to have people engage with your event in Cheshire East and beyond. A mobile 27ft high tower with 9 layers of webbing, that children and adults must climb to reach a vertical drop slide exit! Only a handful of these are in the UK and we are finding a high demand for this equipment.
The tower of webbing is for all abilities but is a lot more challenging than similar webbing you may have seen at soft play areas. It is a tensile fabric that is fairly soft and of medium tension, similar in width if seat belt material. The webbing layers enables participants to climb without any danger, if they fall they only fall through a layer or so. This ensures paramount safety, challenge and fun throughout the experience.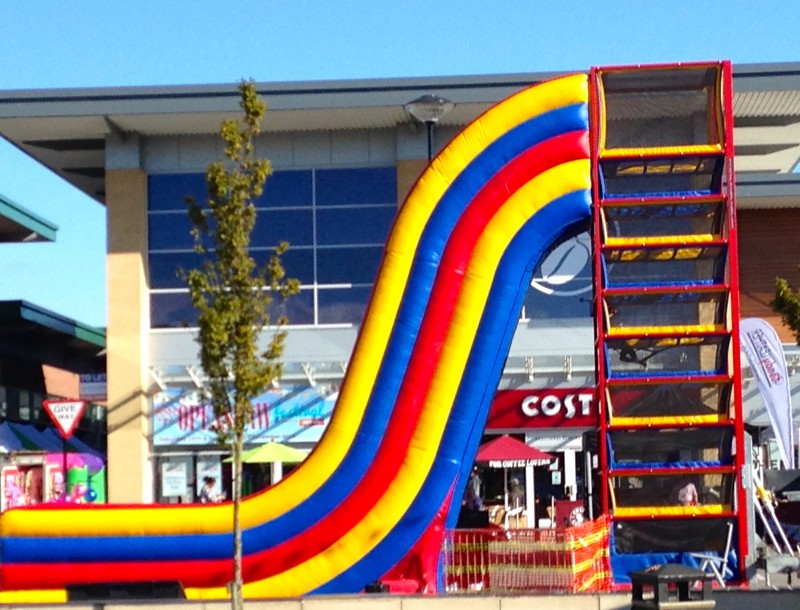 Go Bounce Play's Spider Mountain has been a proven success at all our events, it stands out, creating a focal attraction. The spider mountain is able to sustain a high input of participants which makes this marquis activity very attractive to corporate and scouting events. It requires a footprint of 16m x 4m on a fairly flat solid ground. It can be positioned on car parks, concrete, grass, which enables it to be versatile to the requirements of the event.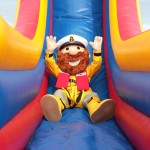 If you are planning an outdoor event, be it corporate, promotional or for youth events then Go Bounce Play  are the team you should contact. We have many activities available that will work towards making your  planned event, stand out, from the usual hum drum equipment that bores people away after an hour.
If you  are looking to hire a Spider Mountain for your Cheshire East event then click on the button below and get in  touch.
Looking to make a booking?