Bungee Trampolines Cumbria
With prices as low as £399 for your event.
Hire a Bungee Trampoline in the region of Cumbria and beyond. Bungee Trampolines can be a great way to have people engage with your event. Primarily aimed at the younger generation, they still can be great fun for those amongst us with a youthful adventurous side.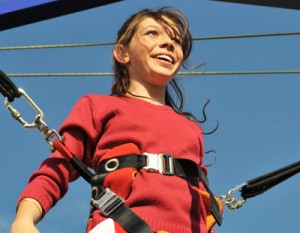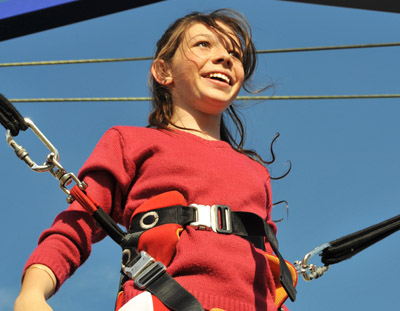 If you are planning an outdoor event, be it corporate, promotional or for youth events then Go Bounce Play are the team you should contact. We have many activities available that will work towards making your planned event stand out from the usual hum drum events that bore people away after an hour.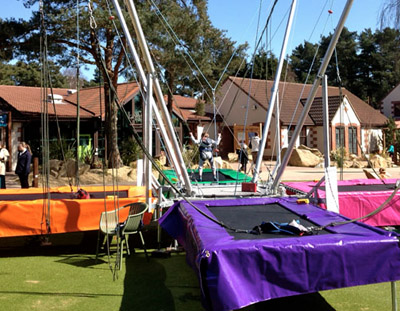 Go Bounce Play are committed to fun and safety. We are owner operators, have £5m public liability insurance, ADIPS safety certification, full risk assessment and CRB checks. Service is always given with a smile and although safety is paramount a smile from customers is important to us too!
4 participants can bounce at the same time with our 4 bed bungee trampoline system. Go Bounce Play have over 6 years experience with this ride and are committed to every child having a great time. Operators give instructions on how best to bounce whilst on the ride, explaining in a fun and direct approach with children. We find this works well and children get much more out of the experience. So whether you are organising a school summer fete, corporate event or scout jamboree, book Go Bounce Play for a premium service that you can rely upon.
If you are looking to hire a bungee trampoline for your Cumbria event then click on the button below and get in touch. Please ensure you have an area of land 11m x 11m for this to be positioned and also note that it does have to be driven into position. Aside from these reasonable restrictions this will bring a lot of fun to your event.
Looking to make a booking?