Retro Arcade Machines
Back to the PacMan
Do you remember real video games like Pacman and Space Invaders. Well gobounceplay.co.uk are reviving the memory of great 1980s games, with their Retro cocktail arcade machines.For arcade machine hire with a twist get in touch with gobounceplay. They are identical in sound, gameplay and graphics to the originals and create an element of fun wherever they are.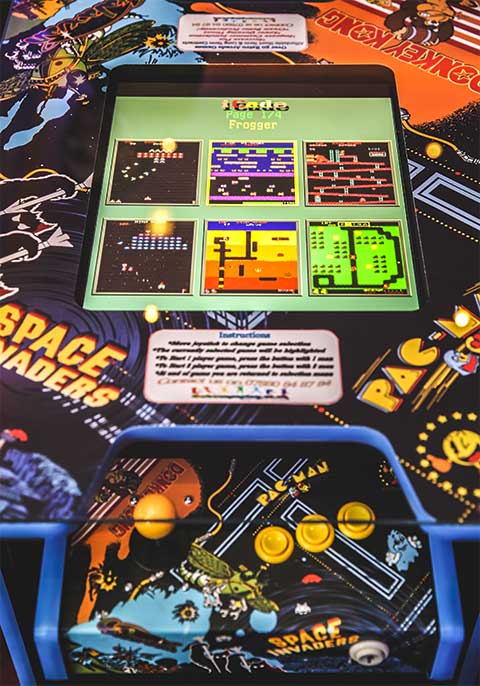 These arcade machines have over 50 of the best 1980s games around such as Dig Dug, Frogger, Donkey Kong, Galaxian and lots more. These great talking pieces are now being scattered across the UK in a host of businesses.
They are placed in strategic locations where customers are conversing or waiting for sales, products or services. This creates an organic way to talk to clients prior to sales pitches, lowers customer perceived queue times and increasing satisfaction of services.
Work places
  The retro machines are also being placed in work places in common areas for staff and clients to enjoy throughout the day. According to google and yahoo, these create a higher level of job satisfaction and can increase productivity in the work place!! Also non smokers feel left out by there inability to have a minute. By bringing these machines into the work place you are giving these people the opportunity to relax for 10 minutes. This enables better efficiency, productivity and staff's self worth and loyalty to a company. Contact us today to see how we can help your business   The machines come in a host of colours and if required can be altered to have the company logos and sales particulars on.
Hospitality Areas
A host of hotels have placed them in their facilities and created a niche, a corner for relaxing in the lobby. Where executives and children can come and enjoy a moment of pastime fun with Pacman, Arkanoid and Dig Dug.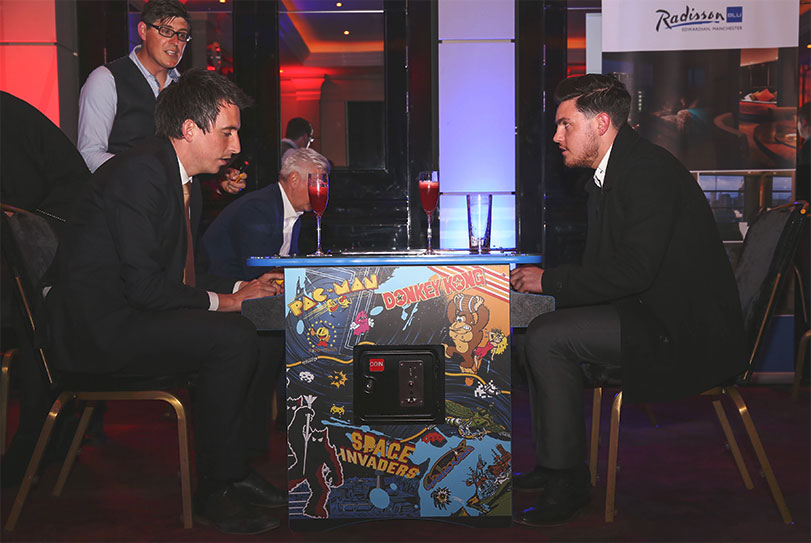 Contact us today to see what great deal we can do for your hospitality area. Long term rentals include choosing your own design of the cocktail machines and even adding logos to the machines, to create a seamless service.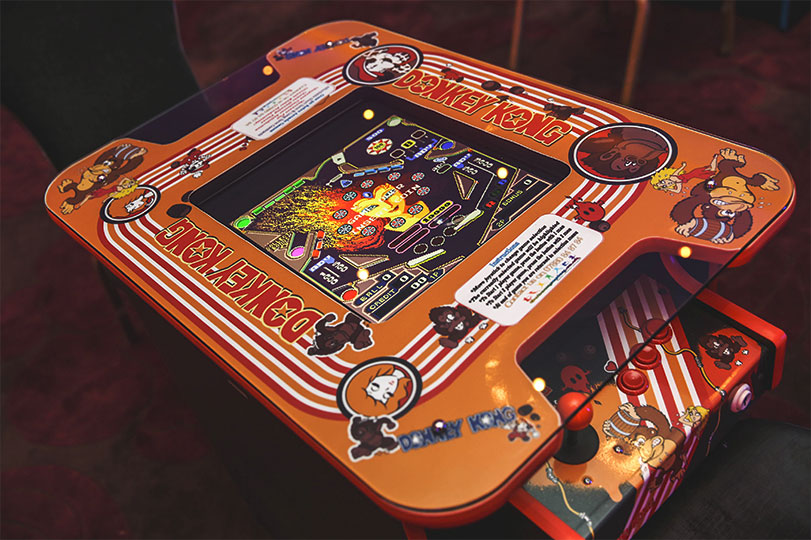 These rentals can be freeplay and we can charge a small price for the weekly rental, this creates a feel of luxury for guests. There is also the possibility of an additional revenue stream by putting these into populated areas and profit sharing with us, on a pay per go machine.
Service and Waiting Areas
Car showrooms, restaurant waiting areas and bars have grown to love our machines. They create a niche characteristic to the waiting areas.   By bring our retro arcade machines into these areas, you are lowering perceived queue times and creating an environment that customers would want to go back to.
The Dating Game!
  We have also brought our arcade machines to other environments like dating. Gobounceplay.co.uk have innovatively created a pacman speed dating. Where prospective love interests can speed date with an excellent ice breaker, over a game of pacman!! Contact us today to see how we can bring this to your event.