Promotional Events
Our service can assist in creating that difference when it comes to crowd pulling attention your business needs. The activities that we can provide can create that difference in grabbing all the necessary publicity and impact that your promotional plan needs. We can provide these services for a cost effective rate. Contact us today on how we can assist your vision.
Branding
Go Bounce Play's bungee trampolines and Spider Mountain can provide a huge canvas for you to add branding banners and promotional literature.  We can provide owner operated assistance for your branding event. Promotional clothing can be worn by operators and help in creating the most positive outcome.
Contact us further on your vision and Go Bounce Play can aid in making it a reality.

Promotional Events and Exhibitions
We have experience working with corporations on promotional events at exhibitions and shows. We can create that edge in the market place by incorporating a positive experience with your products or services.
When consumers' children are having a positive experience on our equipment this will give you the opportunity to utilize the additional time with the client. It will also assist in creating a unique promotional platform for your company. Adults and children alike can use the spider mountain and can create that bonding experience that can enhance that positive image you want to create for your product or service.
I would like to extend my gratitude for your services at this year's exhibition. We attracted a lot more people to our space. We appreciate the service you gave on the day."
Marketing manager 
Shopping Centre Attractions
Improve your shopping centre's footfall and consumer loyalty by bringing in our activities within your shopping district.
We can help to promote your shopping centre and create the impact essential for community support. The Go Bounce Play Spider Mountain and Bungee Trampolines can create that spectacular visual needed to promote and create that difference.
Additionally promote your shopping centre event by adding branded clothing to the operators and having assistance handing out marketing literature.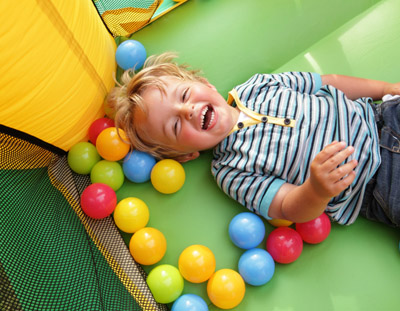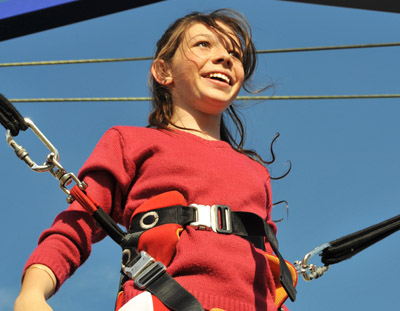 We can provide all the equipment and operators you need for the duration of your event. With us being owner operated we can provide that extra essential assistance in creating your visual and service concept.
Public sector initiatives
We are helping government and community run initiatives in assisting in positive influences in under privileged children's' lives. Let us help your community or support your message to get out to the public. We have helped have an impact in the community whether it is to support health issues, reward scheme initiatives or park operated community open days.
Go Bounce Play supports the government's change 4 life campaign. We aim to support initiatives for a healthier lifestyle amongst families.
Let us assist in giving the most positive message to the people that matter at your event.
Looking to make a booking?