Mobile Candy Floss and Sweets
We can create a delightful sweet kiosk giving unlimited amounts of candy floss to the public for events. We have full food hygiene certification as well as a huge amount of experience within the catering industry. We have provided this facility from small parties to multi national corporations for high reaching publicity campaigns.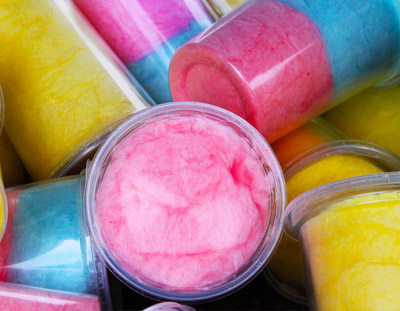 Whatever your event needs, we can provide a service for you. With flexibility of products, pricing and presentation let us create the perfect accompaniment to your event.
All candy floss is distributed in food hygiene prepared resealable tubs. This makes it much easier for customers to consume on the premises or take back home. It is freshly spun and put into containers that can then be distributed at your event. We also have full public and product liability insurance and service with a smile!
We can also provide handmade toffee apples, giant sherbert whips, a host of sweet products or freshly made popcorn for your event.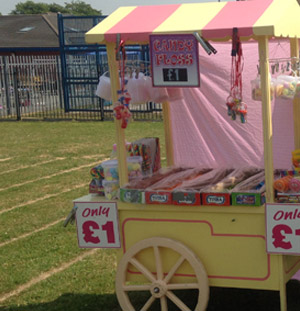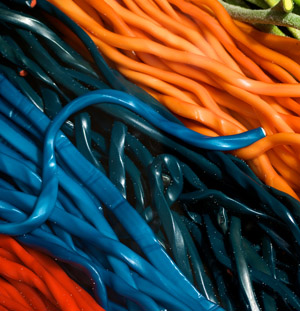 We are available for all types of events. From small birthday parties to multi national corporate events. We also have a number of hot food mobile units available for bigger events. So contact us to see how we can help your event. Wholesale and long term catering enquiries welcome.
With prices as low as £99 for your event
Looking to make a booking?